A personalised approach makes all the difference
Help the NHS to help you – be reassured and access services when you need them, says former nurse and cancer patient Karen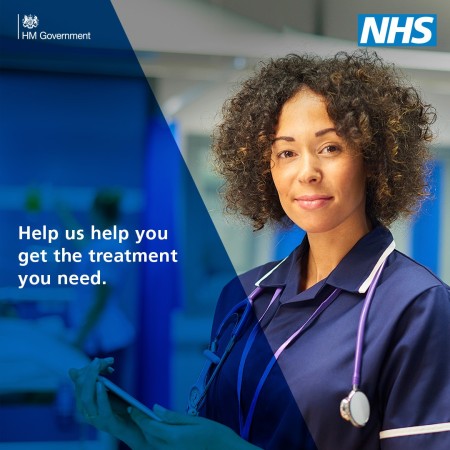 A qualified nurse by profession, Karen has more than 40 years' service with the National Health Service. The anniversary was marked on the very day by her return to work as a senior manager following major surgery for uterine (womb) cancer – and a commitment to encourage people with potential symptoms to come forward and seek help.
A personalised approach by medical and nursing staff, their kindness, commitment and professionalism helped Karen to overcome long-standing medical phobias, as well as the additional anxiety at the time around contracting Covid-19.
"Like many nurses, I am an absolute coward when it comes to my own treatment, and I have a major phobia of needles and anaesthetics.
"Covid, of course, caused me additional anxiety.
"Because of the pandemic, I had to attend hospital on my own. Sitting outside in the car was so hard for me and I could easily have run away, but I knew how important it was for me to be seen, I knew I had to get over it, and I did."
Karen – who now works in a non-clinical role in the NHS - first noticed a problem when she began experiencing pain which she put down to a urine infection. Her local practice nurse agreed and prescribed antibiotics, but after experiencing a significant intimate bleed, Karen knew that there was more to it.
She was given a fast-track referral into secondary care and in June of last year, had a biopsy taken as a day case and a coil inserted with slow release progesterone to minimise the progress of the cancer.
"Understandably, there was a slight delay in my being seen due to the impact of Covid, but given my role and my work within the health and care system, I completely understood that - although, of course, that didn't stop me feeling worried.
"Once in the hospital, it was so reassuring to see that everything needed was in place, such as social distancing of chairs in the waiting areas, staff wearing the right equipment. I felt completely comfortable and safe."
Throughout her diagnosis and treatment phases, the personalised care approach to Karen's care was evident. Personalised care means people have choice and control over the way their care is planned and delivered. It is based on 'what matters' to them and their individual strengths and needs.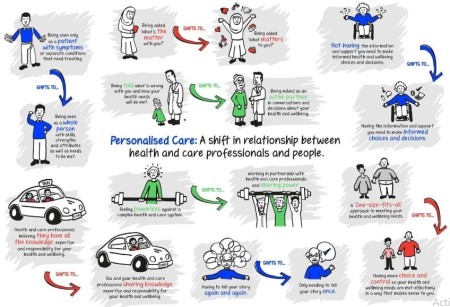 She had a detailed discussion about whether she preferred to attend the hospital on her own for her results, or receive them by telephone. She opted for the latter.
Ten days later, Karen received her diagnosis of cancer of the uterus – more advanced than had been originally thought. More investigations were still needed, but it was considered likely at that stage that Karen would need to have a full hysterectomy.
Further blood tests, a chest x-ray and an MRI scan followed, with a referral for her case to be considered by the MDT (multi disciplinary team). The cancer had begun to pass through the uterus wall and needed specialist surgery in Leeds. She was ultimately offered her personal range of treatment options, including whether to undergo removal of lymph nodes at the same time as the hysterectomy.
"I was on my own at the time, and I knew that if I made a decision on that day, I could change my mind later," said Karen. "We talked it through, everything was explained, including the evidence for and against each course of action. I was able to make a properly informed choice. It was all about what worked best for me."
Four days later, Karen attended the Bexley Wing at St James' Hospital in Leeds for her surgery.
"It felt really strange, as the unit is usually busy and bustling but it was eerily quiet," said Karen. "When I reached the ward, in a pretty anxious state, it was like meeting friends. I was so well-supported . It's hard to put into words how brilliant they were.
"They listened, they understood and they took time – despite the fact that it was summertime, it was hot and they were having to work in full PPE equipment. At no point did I feel unsafe as a result of Covid."
On the borderline of requiring radiotherapy, the clinical team discussed with Karen the potential for her cancer to recur and also the side effects, again enabling her to make the informed choice not to have it.
Patients may not always be receptive to the information made available to them about care planning, and about personalised support that they can access following their treatment and during recovery. The timing has to be right for each individual, says Karen.
"I didn't want to know about what was available down the line when first given my diagnosis, I wanted to know exactly what I was dealing with first. Once you are in the right place mentally, it's great to have the opportunity to access services, help and support that is just right for you."
Feeling empowered and able to take the initiative was also important to Karen. Clinic advice on lymphoedema that is usually provided in a dedicated clinic wasn't available face to face due to Covid, so Karen did her own reading and research. After being called to the alternative community clinic at her GP practice, Karen felt able to ask a range of questions, received lots of advice and now has open access if she needs it at any time.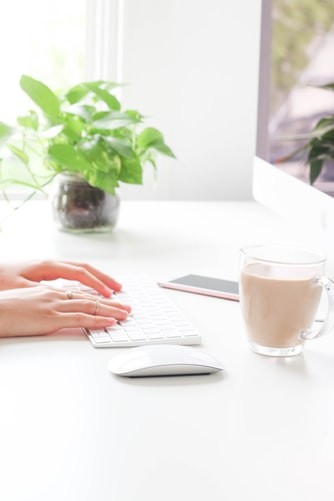 Karen has also chosen to use her cancer journey as a springboard to a healthier lifestyle, and has lost a significant amount of weight since it began. She said: "Even prior to surgery, I knew I needed to lose some weight, to get into the best possible shape. We were in lockdown and I couldn't go far, but I managed to lose over a stone by running around the house and garden."
Karen – a mother of two with six grand children – was back at work after nine weeks, driving with her consultant's consent after three weeks, and completed the charity event Race for Life just six weeks after her operation.
"I was keen to return to work to get back to some form of normality, and I love my job – though the last few months have been busier than ever in the current circumstances," she said.
"I did experience some delays in actually getting to services, which is understandable at this moment in time, but once I accessed them, they were fantastic. It's more important than ever to act quickly on any concerning signs and symptoms. I'm so glad I overcame my fears and allowed the NHS to help me."