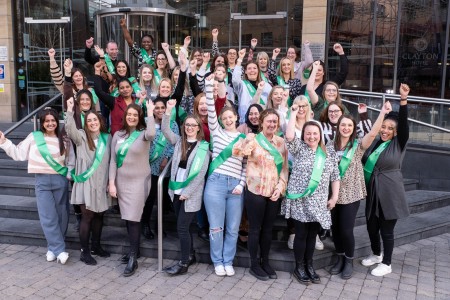 Stakeholders from within the North East and Yorkshire Workforce Alliance have identified that to meet the needs of people living with cancer now and in the future, a structured approach to workforce development for Cancer Nurse Specialists (CNS) needs to be undertaken.
The Macmillan Workforce Development Programme has been created in partnership with Health Education England (HEE), local Cancer Alliances and Macmillan Cancer Support. It is aligned to the Macmillan Workforce Strategy and supports the development of the Aspirant Cancer Career and Education Development programme (ACCEnD).
To do this it;
addresses a clear shortage, within the North East and Yorkshire Alliance, in the CNS workforce
contributes to and informs the development of the ACCEnD programme through testing, feedback and aligned formal evaluation
contributes to the evolving Macmillan and National workforce strategy
contributes to a more efficient and effective way to support the development of a competent and capable workforce
West Yorkshire Integrated Care Board is hosting this collaboration between four North East and Yorkshire Cancer Alliances, namely West Yorkshire and Harrogate; Northern; Humber and North Yorkshire, and South Yorkshire and Bassetlaw. A total of 42 learners and mentors have been recruited across 20 NHS Trusts encompassing nine cancer specialties.
The programme started in September 2022 and will be completed over a two-year period. A formal evaluation and report will be completed to inform and support future workforce development approaches for health care professionals across the NHS.