The Cancer Alliance remains committed to ensuring that patient experience is viewed on a par with clinical outcomes.
Only by listening to the views and experiences of those whose lives have been affected by cancer will we be able to realise our ambition of wrapping cancer care, treatment and support around them as individuals.
The involvement of patients and carers, and the wider public, is fundamental to the planning and delivery of all aspects of Cancer Alliance business and its individual work programmes.
Our communications and engagement strategy is scheduled for review in September 2023 and will reflect our involvement work and the way in which we gather and learn from patient experience across a number of areas, including:
Lay Board members already use their cancer patient/carer and broader networks at national, regional, place and community level to gather informal intelligence, feedback and shared experiences for sharing with the Board and to influence strategy development and delivery.
Paul Vose joined the Cancer Alliance Board in September 2018.
Paul, pictured right, was diagnosed with tonsil cancer in 2006, at the age of 44 and within four weeks of diagnosis began the first of three chemotherapy sessions and 36 daily sessions of radiotherapy.
Complications following treatment meant that for 10 years Paul was unable to swallow, receiving all nutrition and calories via a feeding tube directly into his stomach.
Despite the challenges presented by his condition and treatment – including having to give up his work as a Commercial Bank Manager – Paul has continued to spend much of his time helping to improve cancer care and treatment, sharing his own experiences to help promote good practice and secure change where needed.
He is Treasurer of the charity, the Yorkshire Cancer Community; member of the Mid Yorkshire Hospitals NHS Trust Living With and Beyond Cancer steering group; joint founder and steering group member of the Pinderfields Macmillan Information Centre, and Chair of the Mid Yorkshire Cancer Partnership Group, working closely with the Trust cancer team.
A vacancy for a further Lay Board Member has recently become available. More details will be published in the Join Our Team area of the website.
Patient surveys allow us to:
Capture the patient voice
Monitor progress
Improve the quality of care
We monitor, gather and review the outcomes of national patient surveys to identify the needs of people affected by cancer across West Yorkshire and Harrogate.
This insight and evidence is then used to ensure the way in which we plan, develop and transform our services best meets their needs.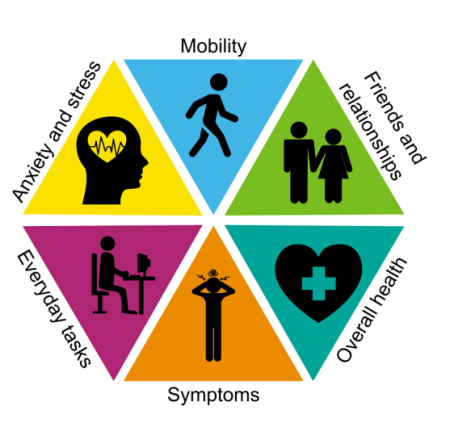 National surveys include:
Other sources of data and evidence include:
Mapping and insight carried out by other Integrated Care Board programmes and at place level
Service improvement activity at local level
Other work programmes, eg mental health
We are grateful to the many people affected by cancer across West Yorkshire and Harrogate who share their stories and lived experience to help others facing the same journey and also to shape cancer care, treatment and services in the future.
Every Cancer Alliance Board meeting begins with a patient story, to ensure that the lived experience of people affected by cancer remains at the forefront of the discussions and decision-making.
Our Patient Experience Strategy and Improvement Group - or PESIG for short - is a sub group of the Cancer Alliance Board and meets every two months.
The new group acts as a strategy and operations group for cancer patient experience, looking at the entirety of the cancer patient journey and access to services, including signs and symptoms awareness; screening; primary care; secondary care; diagnostics; palliative care and end of life. It focuses on the effective gathering of patient experience and using it to drive tangible service improvement and tackle health inequalities.
Members of the group look at how data, intelligence and collective experience can be used to make a real difference to experience of cancer care; determine priorities and make recommendations for action. This may include promoting examples of best practice as well as identifying areas for potential improvement and making recommendations for action.
Where appropriate, issues can be referred to the Cancer Alliance Board, and similarly, issues from the Board can be referred back to the group for consideration/action, and/or fed back into local places and organisations in the wider health and car system via individual representative Board members.
The Cancer Alliance delivers the cancer priority programme of the West Yorkshire Integrated Care Board. The work of the new group will contribute to the wider population health and tackling health inequalities agenda, including Core20PLUS5. This is an NHS England/NHS Improvement national approach to support the reduction of health inequalities at both national and system level.
Patients largely do not experience cancer care and services in isolation. The work of the group therefore informs – and is informed by – other workstreams of the West Yorkshire Integrated Care Board, including primary care; mental health and planned care.